Premium SEO Indonesia Online Specialists!!! Get To Know who we are and how we can assist you become a success on the Internet
Who Are We…..How do we Work…. Find out Below
Our Team of Young Talented Professionals
We are a Small Team or online professionals in Australia and the United Kingdom. We are fortunate one of our Directors is Balinese and based in Denpasar. All our Team have worked with some major Clients and Global names and can now provide your business with this level of Expertise. < "We Treat our smallest client as if they were our biggest client. We treat your business as if it was our own business, ve understand your business is your livelihood and must be treated with the utmost of care". Rod Day - Group Manager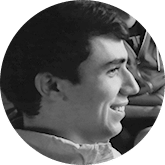 ---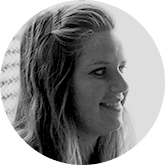 ---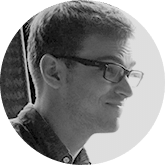 ---
Our Values Define Who We Are And How We Treat Our Clients And Their Business
Symbiotic Client Relationships
You sucess is our success. We want to keep you as a client and must get results and must take care and pride so you can remain and Online Suceess
Ethical &
Client Focused
SEO and Digial Marketing have had a bad wrap. Too many Companies promissing and cutting corners. We only provide Google Approved Techniques.
Up To Date Methods
We spend hours each week learning from the best Industry Experts in Australia Singapore the UK and World Wide. Site Optimization best practices change every year. We keep up to date.
Holistic Stategic Approach
SEO has changed dramatically. It's no longer link building. It's content creation. Social Media Sharing, Locally focused and Paid ads work together to deliver a powerful result.
Some More Information On Our Core Team Members And There Expertise
Craig West – SEO Specialist
Craig is from Sydney Australia and a Graduate the prestigious Sydney University with a Degree in Marketing. He is one of our core members and Part Owner. Prior to being in this Team he has worked with brands such as Pepsi, Nike, Apple and Starwood Hotels.
Mandy Van Carol – Graphic Designer
Mandy was born in Jakarta, her family on her fathers side have lived for many generations in Indonesia. She spend a large part of her life her teen life in London where she completed a Degree in Graphic Design. She adds beauty to our work.
Tim Heathville – Web Developer
Tim is one of those guys who love computers, the Internet, mathematical problems and puzzles. His brain does not stop working. He has a Masters Degree in Computer Science hailing from RMIT and previously worked with Oracle as a Chief Developer.
Dewa Ayu – Operational Manager
As the name suggests Dewa is Balinese and has years of experience in Hotel Management, Marketing and Advertising. She provides a local hands on approach which is often needed in Indonesia Bali and Jakarta. Ayu is a core member of our Team with experience in Germany Australia and Singapore.
Rod Sinclair – Digital Marketing Expert
From Melbourne but with valued International experience working with Digital Marketing firms in London and New York as well as Rupert Murdoch's Media Giant Fox and Google. Rod has a Degree in Management and Marketing and has helped countless businesses succeed on the Web
Louis Carol – Director CEO
A self made multi millionaire who started out in the early days of the Internet and saw its massive potential. Originally starting out in both the Stock Market and Commercial Real Estate He is the Grand Daddy of the Team and a great strategic advisor. Louis overseas all our projects so your business has a maximum change to succeed and prosper.