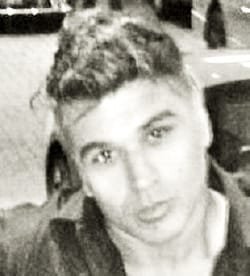 We are very fortunate to have Sinclair Day as our General Manager at the helm of SEO Bali Web Design
Sinclair Day who's currently spend a large amount of his time in Bali is an expert in Digital Marketing with over 10 years of industry experience. He obtained his tertiary education in Australia completing an undergrad at Victoria University and a Post Grad at Swinburne University. He has over five years of management and leadership experience working in some of Australia's largest companies including Optus Linkq and TeleTech International in leadership/management roles.
Whilst in these positions he encountered and embraced new management concepts such as Process Management, Total Quality Management, Quality Assurance and would frequently manage revenue generating and retention teams with up to 20 direct reports. At the very onset of his career he was accustom to being assessed on daily KPIs assessing not only himself but individuals within his Team and the Team as a whole. Embracing these measures he would gear/condition all direct reports to strive on a daily basis to meet and exceed these measures was an outstanding leader/manager when place into a revenue generating role.
Management of staff/Teams is a skill, Mr. Day is probably at his best in front of a client providing solutions to assist potential clients with business challenges particularly with regard to introducing new technologies and marketing concepts to assist a client to grown their business. He worked as a Business Development Manager for both Fairfax Digital and HTW/Newscorp and was outstanding in both roles. Both these companies were at the time the two largest Digital and News Companies in Australia and once again Sinclair would be assessed against KPIs and on revenue generation liaising frequently with Directors, CEOs, General Managers to company owners and small business owners demonstrating the ability to communicate with a wide and diverse range of decision makers. In terms of sales and communication Mr.
Day is an avid student of NLP and has completed many courses and practiced using NPL in his daily and professional life with huge success. More specifically focusing on Digital Marketing, Mr. Day has learned from the best including Matt Cutts the inventor of SEO who was head of Google Search for many years and Moz who were at the time the world leaders in educating industry experts with regard to SEO. He has done many courses relating to Google and Bing Marketing and has been certified and endorsed by both Google and Bing numerous times and is highly proficient a using and training staff to maximize the benefits of SEM, Google Adwords, Bing Ads. He does not like to personally spend too much time on Social Media but clearly understand the power of Facebook Instagram Twitter and Linked In marketing platforms to assist our clients reach potential audiences online.
He frequently visits Melbourne and last year was involved with assisting 23 Digital, a well established Digital Agency in Melbourne to grow their business. He was prior to 2019 well acquainted with WME Australia's largest Digital Agency at the time He has recently taken a keen interest to programming, particularly PHP programming and Wordpress Development.
He will soon be expanding his PHP knowledge to other platforms such as Magento, Drupal and Shopify. Beyond PHP he hopes to in 2021 expand and learn Python and become involved with Artificial Intelligence and Cyber Security. We are extremely fortunate to have such a well rounded General Manager at SEO Bali Web Design with Sinclair Day at the helm.
Should you need expert Digital Marketing feel free to contact us.