We are the leading Digtal Marketing Team in Bali. Let us make your business an Online Success
Online Marketing is reaching and connecting with your customers over the internet.
The world has changed significantly over the last 20 years. The internet became mainstream. The workd changed again 10 years ago, the intenet and tecchnology becamemuch faster and better. We now cannot function wtihout our mobile phones and internet connection. This has not only changed the way we communicate with each othre but has altered the way businesses communicate and reach their potential customers.
Organic Search -SEO
I am sure you have heard of Google. They are the largest search engine in the world. They also own the second largest search engine, Youtube. So if your website or your content can organically rank on these platforms for related terms then that puts your business right in front of its potential customers. Organic simply is a marketing term, it means without paying for advertising and that means it can save you lots of money.
Paid Search – Pay Per Click
This once again related to Google and Youube but refers to paid advertisments. It is almost instant unlike tryingto rank for organic search results which can take time and can be inconsistent. Paid Search is odten called PPC or Pay Per Click Advertising. Google Ads is the platform used for this type of marketing and we have years of experience managing Google Ads campaign wiht great success.
Social & Brand
Ever heard of Nike or Apple, how about BMW or Cadbury Chocolate. That's brand awareness right there.People all over the word recognise these global brands. Their are so many great examples, MacDonalds, Coke, Kelloges Cornflakes.
Now you don't need to be as big as these brands but it is always good to create an awareness about your business and the best place to acheinve this is Social Media. Facebook, INstagram, LinkedIn, Twitter are just some great plateforms that can be harnessed to get your potential customers to beocome mroe familiar with your busnienss.
Design & Creative
When we communicate digitally is needs to be interesting. It needs to look bright, bold, and eye-catching or depending on your industry, subtle and professional. Every business has a personality and your customers will respond accordingly. So whether it is your website or your social content, it will require design and creative work.
---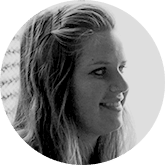 ---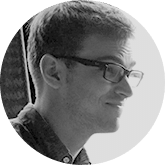 ---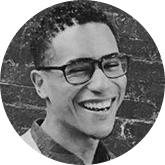 The journey always starts with a Digital Consultation. A discovery meeting, in person or online via video chat.
What is your business about
You sucess is our success. We want to keep you as a client and must get results and must take care and pride so you can remain and Online Suceess
Who and where are your customers
SEO and Digial Marketing have had a bad wrap. Too many Companies promissing and cutting corners. We only provide Google Approved Techniques.
What is the best ways to reach your customesr
We spend hours each week learning from the best Industry Experts in Australia Singapore the UK and World Wide. Site Optimization best practices change every year. We keep up to date.
What are your short and long term goals
SEO has changed dramatically. It's no longer link building. It's content creation. Social Media Sharing, Locally focused and Paid ads work together to deliver a powerful result.
Six very important areas of Digital Marketing
[dropcap]1[/dropcap] Pre Work Analysis. What are you trying to achive. What goals do we need to set. How competitive is your Industry and Marketplace. Who are the major players. What are the findings from our detailed audit of your site should you already have one. What goals do we expect to achieve within four months.
---
[dropcap]2[/dropcap] On Site SEO and Indexing/Submission. This is where we tweak each page of your site to focus on a particular Key Word Phrase. We also want the Site to be Indexed and Crawl able for the search Engine creating xlm and html site maps and On Site Optimisation where needed.
---
[dropcap]3[/dropcap] Developing Relevant Social Media Business Profiles. Facebook, Twitter, Linkedin, Instagram, Pintress, and of course google plus, google brand pages, google my business, google maps and youtube may be relevant sharing platforms and of course adding your site to relevent directories/citations
[dropcap]4[/dropcap] Content Creation and sharing. Creating meaningful content and sharing this with your social media followers. Campaigns may also be required to build/boost you Social Media followings. It's all about creating content, sharing content and increasing traffic to your site.
---
[dropcap]5[/dropcap] Continuing to create and share content. Building you Social Media followings and tracking your results on a weekly and monthly basis against your goals. It's all about measuring where you started, where you are and how close you are to reaching your goals
---
[dropcap]6[/dropcap] The initial SEO and Digital Marketing have settled in. Time to look at Local SEO so you can compete Locally and Paid Google Ads to boost your Online pressence. Now you are ready to combine Organic/Local and Paid Search Ads to give you a complete Strategy.
We set us a Digital Agency in Bali because it was so amature and business needed our assistance.
Sometimes the truth is brutal. Our Team is mostly from Australia or Singapprel New Zealand or the UK. We all have worked as experts in a variety of different areas relating to Digital Marketing and we all noticed the same thing again and again. The assistance from so-called Digital Experts in Bali was a complete joke. Nothing has changed
Actually, one thing has, we are here. We will are extremely talented and will work and help serious clients with real businesses and real marketing budgets. I mentioned the service from all the agencies we encountered was pretty poor. I don't mean to be abrupt but they matched the clients they served.
I will keep things positve. If you want a complete Digial package to grown your business online you will need $1000 per month minimum and will will devote the time and resources to help your business achieve it's goals.
If you don't have $1000 per month, that's ok. We can still focus on one specific area on online marketing and do it well, correction extremely well. That will require anywhere from $250 – $400 per month. If you don't have the funds, save up and we will help you.
Some final advise. We won't send any proposals uness we speak with you and actually understand our business, goals and challenges. It's truly amazing. Some many people contact us and want a proposal but don't want to speak to us. Clearly, their business is not important and we only work with select clients who actually value their business and our time. That right.
---