Get your Potential Customers to your Website Immediately
---
SEM : Search Engine Marketing, Google Adwords and Bing Ads lets you drive instant traffic to your website
GOOGLE ADWORDS/BING ADS PRICING
---
Once off Google Adwords Set Up Fee $350

---
Monthly Campaign Management $350 Per Month for Two Months of Optumim Results
We are Certified Experts, we can get your customers to your website in an instant
Our SEM Specialist has worked along site some of the biggest Digital Marketing Studios across Australia, London, Singapore, New York and is the No1 Bali SEM Expert. He is none other than Rod Sinclair, based in Australia and a genuine expert across SEM Platforms.
Adwords Search
Google Certification
---
Advanced Video
Google Certification
---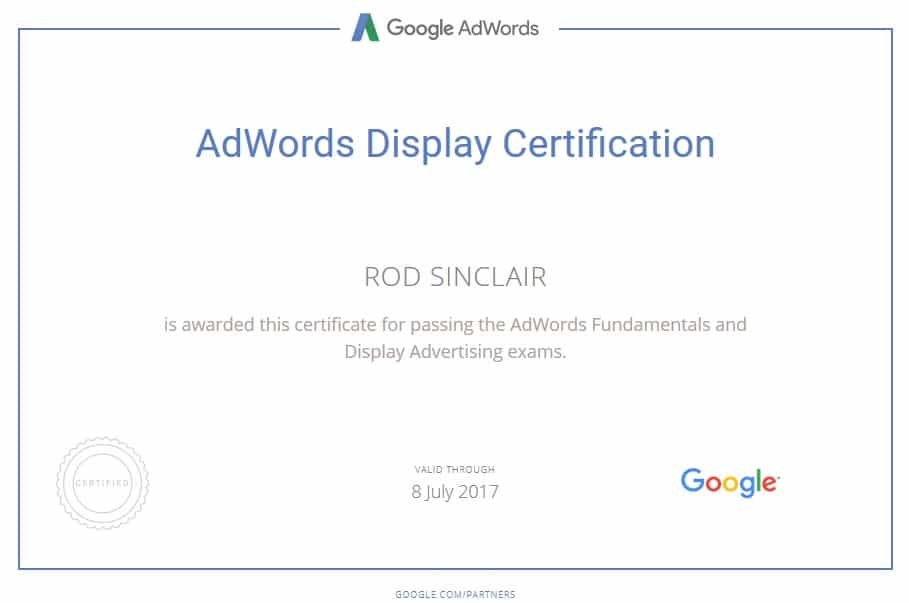 Advanced Display
Google Certification
---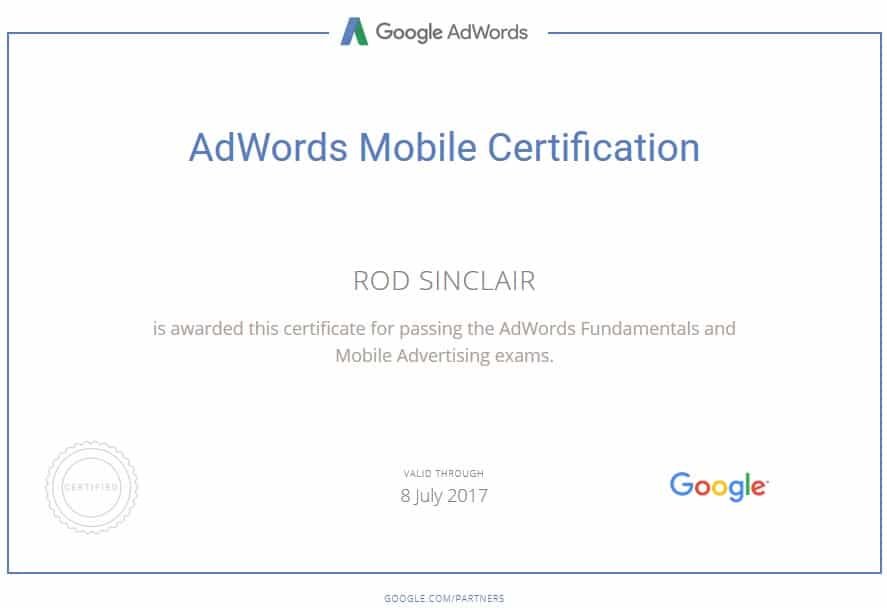 Advanced Moblile
Google Certification
The Benefits of Google Adwords and Bing Ads
Econimical
You sucess is our success. We want to keep you as a client and must get results and must take care and pride so you can remain and Online Suceess
Targeted Traffic
We spend hours each week learning from the best Industry Experts in Australia Singapore the UK and World Wide. Site Optimization best practices change every year. We keep up to date.
Pay Per Click
SEO and Digial Marketing have had a bad wrap. Too many Companies promissing and cutting corners. We only provide Google Approved Techniques.
Instant Results
SEO has changed dramatically. It's no longer link building. It's content creation. Social Media Sharing, Locally focused and Paid ads work together to deliver a powerful result.
More benefits of Google Adwords and Bing Ads
1 Google is the biggest marketing network on the World Wide Web. 90% of people surfing the web are exposed to their Network and leaving how to use their network marketing strategies means we can harness this and drive relevant traffic to your website
---
2 Bing and Yahoo are owned by the IT Giant Microsoft. Although they don't have the Network Size of Google they are still vast and particularly for Small Businesses are very cost effective and Googles major competitor. We are fully certified Bind Ads Experts
---
3 The process is almost instant. With SEO you many need to wait for months to obtain traffic, with SEM we set up your campaign and tweak it for the first few days and then the magic occurs. Relevant traffic, customers knocking at your door making your business a success
4 More people now are using mobiles than ever before. Mobile customers are serious, their buying cycle is shorter than other customers We have experts at targeting mobile traffic to your site.
---
5 Video content is by far the most powerful way to communicate a message over the internet. I short 2 minute video can be very powerful, we are experts at targeting traffic on youtube or people engaging in video
---
6 Display advertising using these powerful networks allows you to advertise on other websites, apps, forums, are video content. Now you can target potential customers who are simply browsing the web