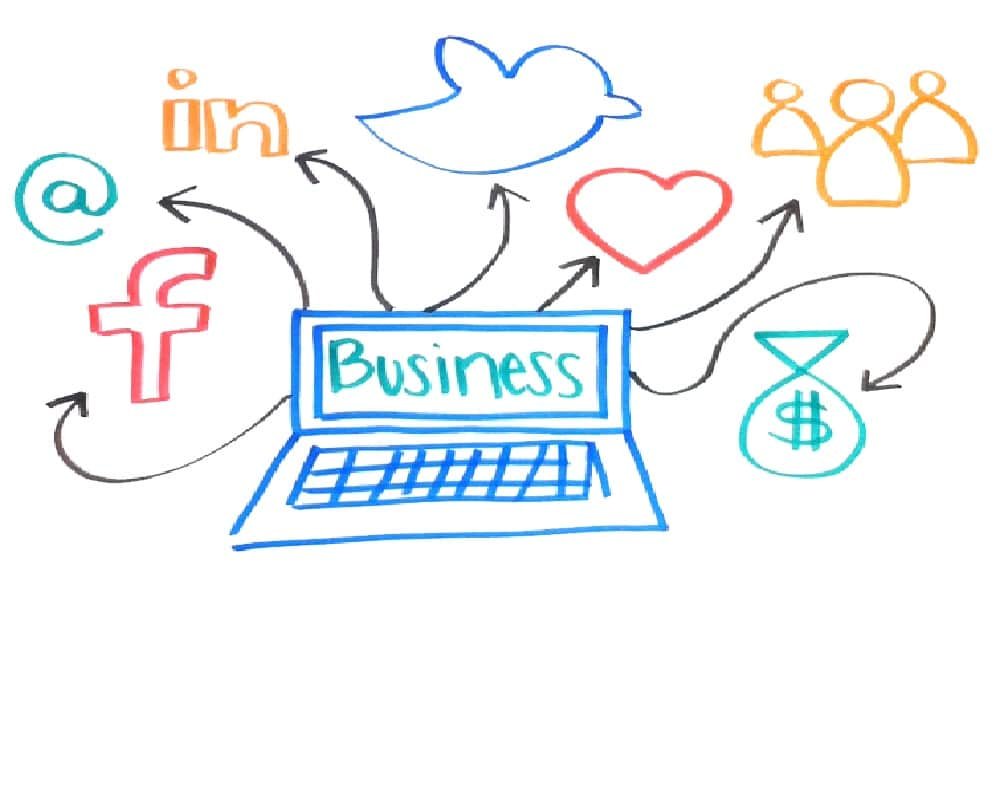 Social Media Marketing The untold story
Everyone today spends a great deal of time on the internet interacting socially via sites like Facebook, Instagram and the likes. Some platforms are great and widely used, others are simply a joke. The one fact remains, everyone is using Social Media frequently. Watching porn was once the most popular activity on the internet and it remained so from day one of the Internets mainstream existence in the mid 90s to around 2012 and since then has been overtaken by Social Media. But is Social Media all that it claims to be for Digital Marketers and people trying to promote their website?? Lets find out.
You will notice on our website we don't have a Facebook Page, a Twitter Page, a Google Plus Page although that one is coming. Why??? Well we have another SEO/Digital Marketing Website in Australia and we market that site heavily on Social Media so doing it twice over for our business here in Bali is at this stage not a priority. We know this as Digital Marketers and the money we would have spent on Social Media is invested elsewhere in our Grand Marketing Strategy. So will Social Media work for your business??
It depends on what your business is about. Social Media especially platforms like Facebook, Pinterest and Instagram are excellent if you have a B2C Business (business to consumer, selling to the public) If your business is B2B (Business to Business, selling a professional service to other businesses) then platforms like Facebook, Pinterest and Instagram will not work as well as these platforms are for consumers, people who simple wish to interact with friends or people they find interesting. If they are socially spending time on say Facebook and happened to see an ad for a really cool Mercedes car, or a really nice Omega watch or a great looking sports bra well they might click "like" or even click to the advertisers website but if you are selling software for accounting services on Facebook or Instagram good luck. It's not the ideal platform. Better platforms for B2B are Linked In or Twitter or even Youtube. You still can get good results say on Facebook, Twitter and Instagram and drive traffic back to your site but it's a more difficult path because you are selling a B2B service on a platform with primarily a B2C audience.
Something else, lets say you have a B2C product which you believe would sell extremely well on Facebook, Pinterest and Instagram. Great, but it's not enough. To really promote your product on Social media you need to run a paid campaign. Depending on what your goals are and how many people you intend to reach you may have a promotion and spend the minimum required amount which is around $50 and reach a few hundred people and gain 1 or 2 dozen likes. Great. This many not be enough for you, you may want to spend $500 per month or $5000 per month. It depends on how many people you wish to interact with your ad campaign. Typically you need a few thousand likes or followers for Social Media to have the impact you desire.
It gets better. One platform is not really enough, you should have at least two or three platforms with a few thousand followers on each platform. Lets say Facebook, Instagram and Pinterest all have your type of customer and your B2C product should be well received. Well if you want to promote your product in a powerful way you would have an allocated budget for each platform this means you would spend $50 or $500 or $5000 for Facebook, then say a similar amount for Pinterest and then perhaps a similar amount for Instagram. Now these figures are plucked from the air but you can see where this is going. You need to advertise regularly on each platform and have a budget for each platform. Usually the bigger the budget the better your reach will be. Hmmm this takes some serious money, you are beginning to realize to market your product/service on social media effectively is not cheap. More followers/likes means more money spend to get these likes/followers and one platform is not enough.
We are nearly done. One final thing to know, Social Media is not meant to sell a product or service. It's purpose is to create awareness, trust and credibility and it does this very well. Selling your product or service is another story. It can drive traffic back to your website which can boost your Organic SEO but when it comes to selling that is the job of your website and your sales team. Don't expect Social Media Marketing to be the Holy Grail and make you a millionaire overnight, that's not its purpose. People who use Social Media are seldom looking to buy a product or service, they are using it to interact with other people or update their latest life event. They are not looking at buying but if they see something of interest something usually B2C they will click "like" or look more closely at the product/service and perhaps visit your website. We use Social Media a lot, but not for Bali SEO Web Design. Looking at the cost involved and the objective of Social Media now you know why. Contact us it may be worthwhile doing this for your business or perhaps we can suggest another equally powerful marketing tool.
Author : Rod Sinclair
Digital Marketing Expert